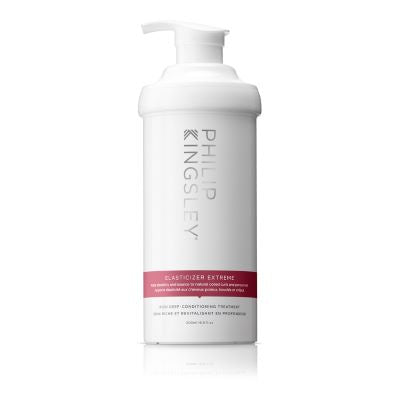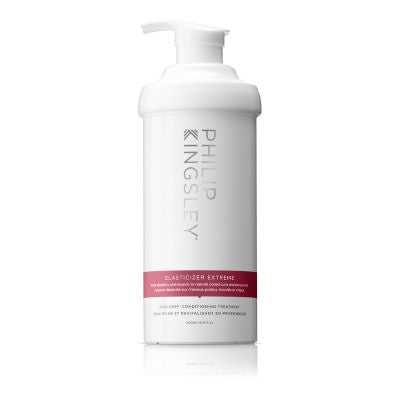 Elasticizer Extreme Rich Deep-Conditioning Treatment
Intensely rehydrate porous and fragile hair Strands feel like straw? Frizziness out of control? Curls undefined? Redefine curls, intensely rehydrate porous and fragile hair and dramatically decrease breakage with a weekly treatment of Elasticizer Extreme.
Defines and strengthens curls
Reduces breakage by 40%* after one use
Intenseldy hydrates & deeply conditions
Banishes frizz & tangles
Apply before shampooing.
Dampen your hair with water and
liberally apply Elasticizer Extreme in sections to your mid-lengths and ends.
Cover your hair with a shower cap or your best cosy towel.
Leave for a minimum of 20 minutes - The heat created helps open your hair's cuticles so they can properly absorb the nutrients. There's no maximum time — you can even sleep with it on!
Rinse thoroughly then shampoo and condition as normal (those with fine hair should shampoo twice).
Suitable for use on coloured hair.