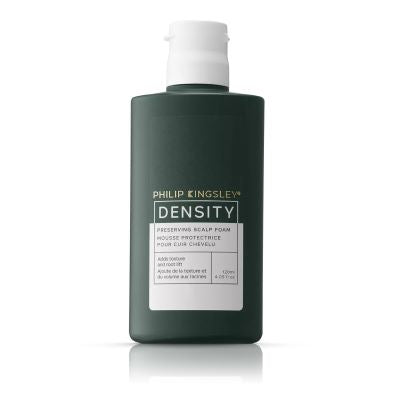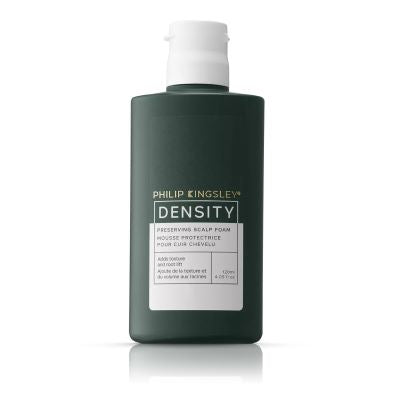 Density Preserving Scalp Foam
Apply up to 2.5ml daily to freshly washed hair (or dry hair if you are not able to wash hair daily). Reduce the dosage slightly if you find this to be too much for your hair texture.
Part your hair into sections and, tilting your head back, apply using the pipette over the whole scalp, including your front hairline, the centre areas and the crown.
Massage over your scalp gently. A cooling, tingling sensation can be expected. Blow-dry or style as usual.
Before first use, turn upside down and squeeze twice to activate the foam dispenser.
Part cleansed, damp hair into 3-4 sections on each side. Squeeze firmly to apply 3-4 small pumps directly to the roots of each parting.
Massage in, ensuring maximum contact with the scalp until all foam has dispersed. For maximum volume, blow-dry in.
**Use daily on a damp scalp for optimal benefit.